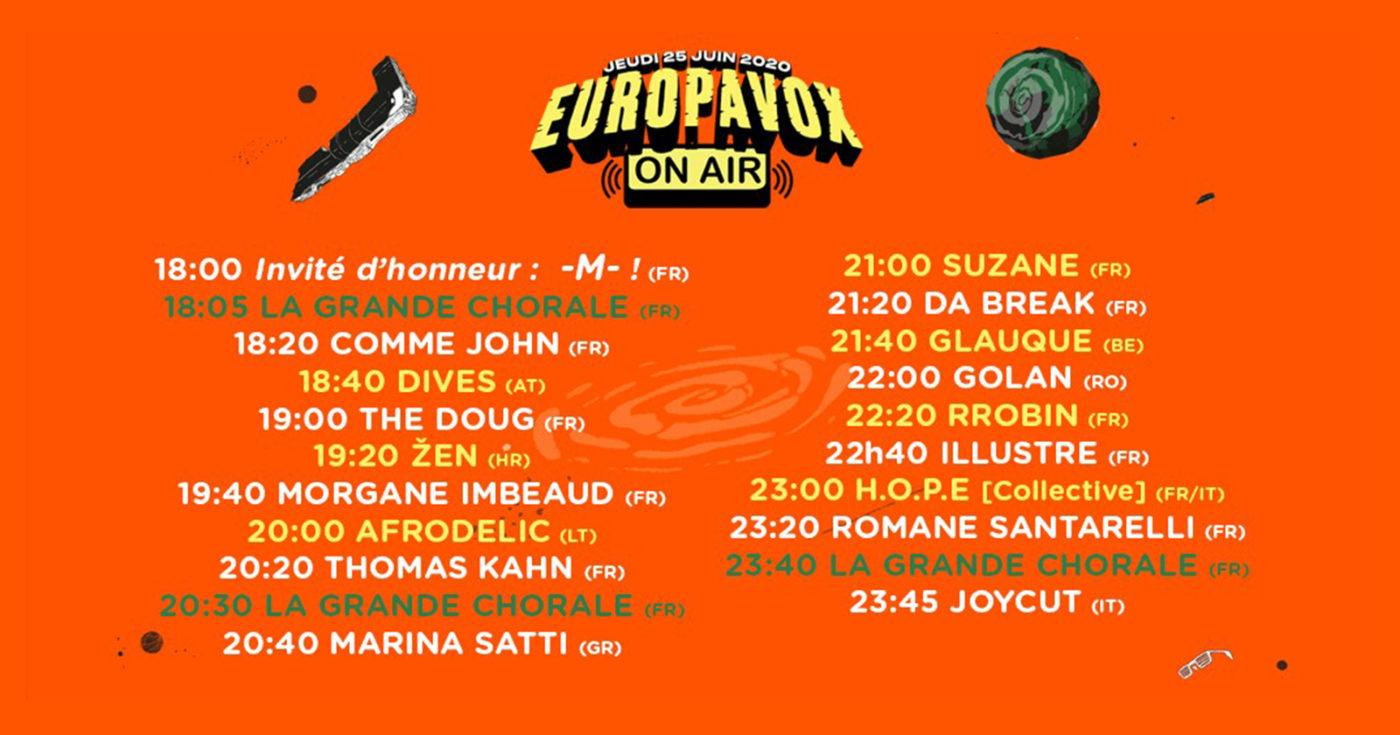 Europavox On Air : the timeline!
News / 24 June 2020

BREAKING NEWS / The evening will be introduced by a very special guest, an Europavox Festival regular : the French star Matthieu Chedid – M – !

See you tomorrow, from 2pm to 12am, for Europavox On Air 💥

This broadcast has been conceived as a great journey, faithful to Europavox's DNA: a bridge between Europe and Auvergne !

💥 Afrodelic (LT), Comme John (FR), Da Break (FR), DIVES (AT), Glauque (BE), GOLAN (RO), H.O.P.E [Collective] (FR/IT), ILLUSTRE (FR), JoyCut (IT), La Grande Chorale De La Coopé (FR), Marina Satti (GR), Morgane Imbeaud (FR), Romane Santarelli (FR), R R O B I N (FR), Suzane (FR), The Doug (FR), Thomas KAHN (FR), ŽEN (HR) 💥

"